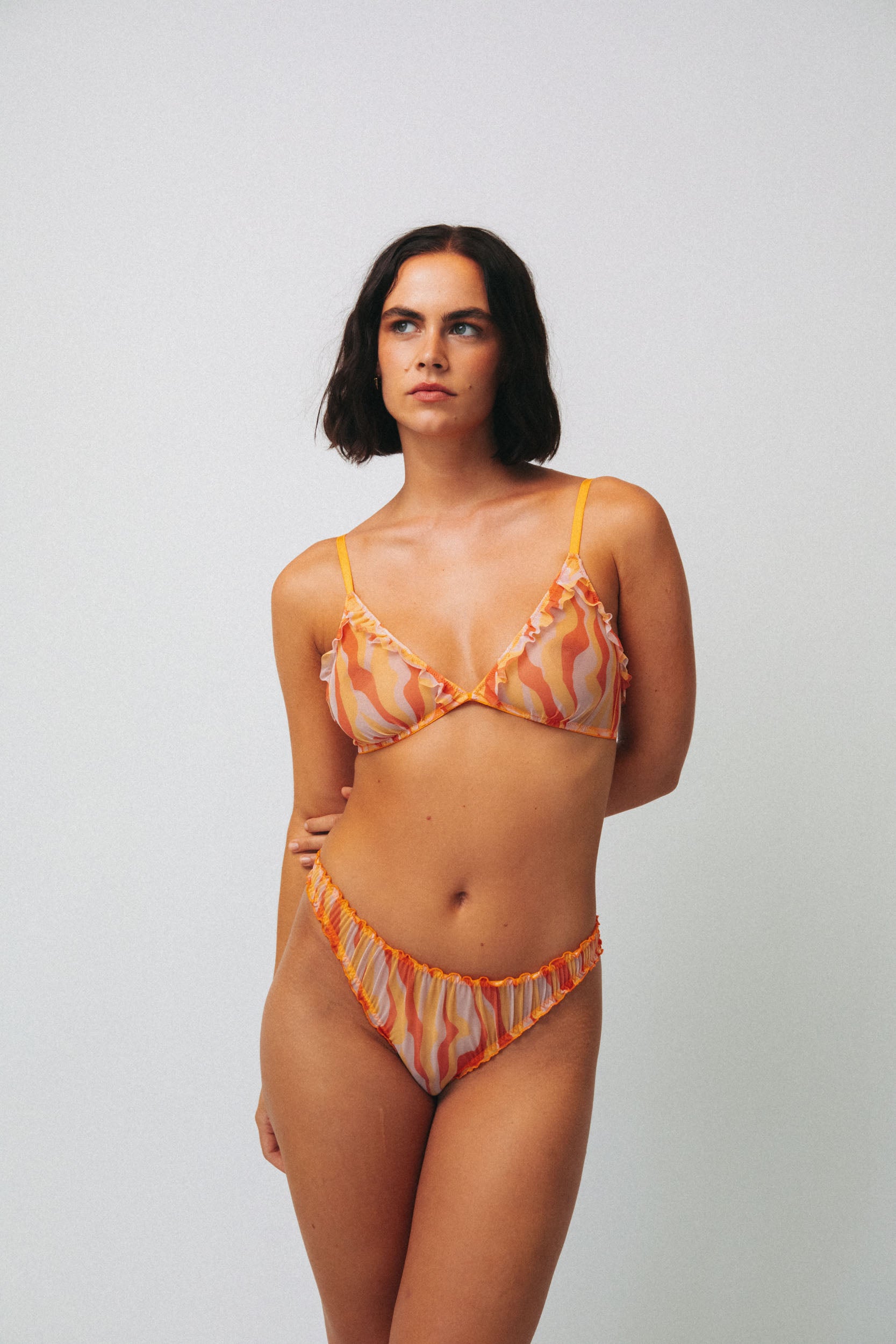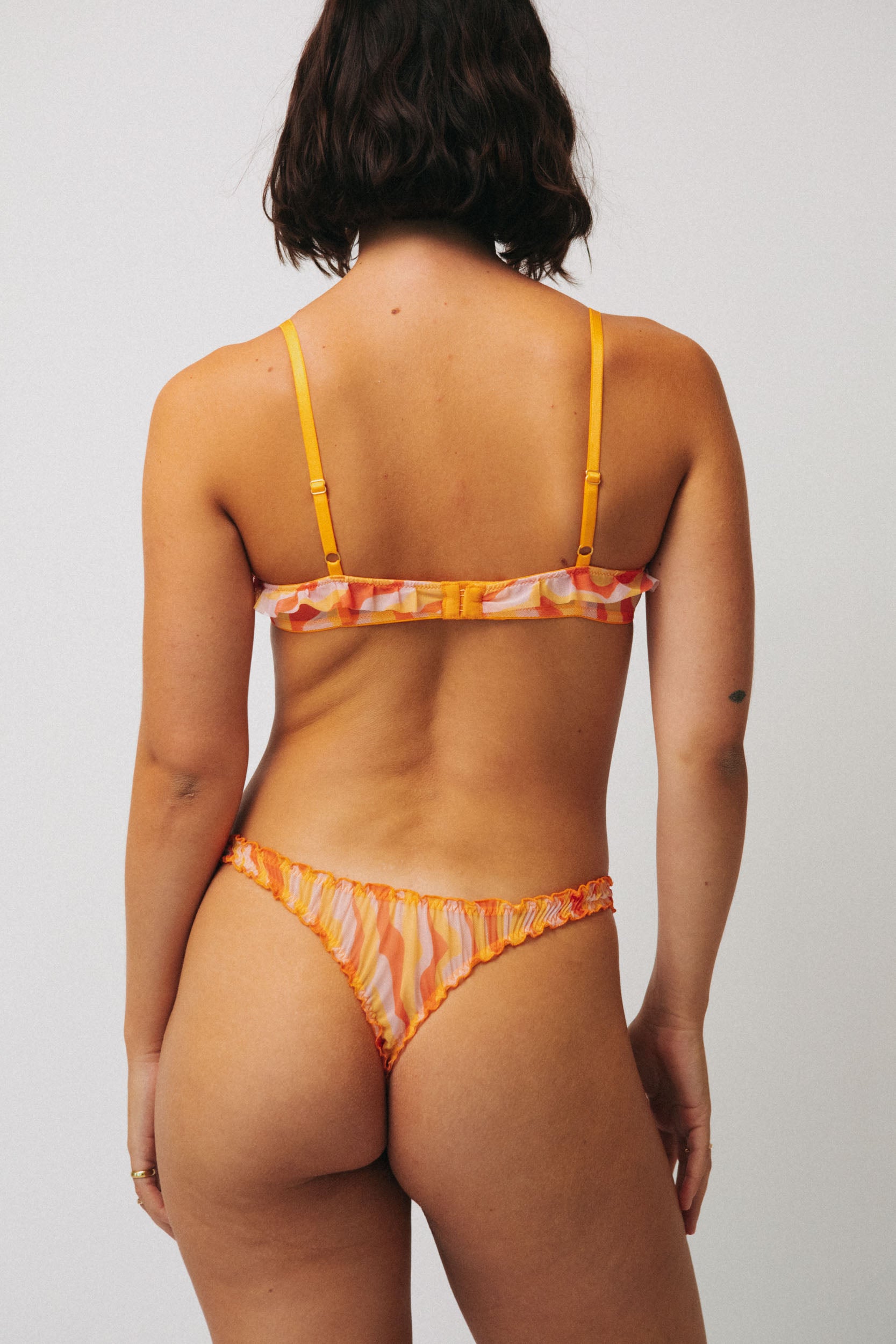 Close Call
Mid-rise briefs with holographic print, stretchy and sustainable material, orange stitching and tight ruffling at the edges. 
Product Features & Fit
83 % recycled polyester
17% elastane
100% recycled yarns
Made in Porto, Portugal
Mid-rise briefs in holographic print, cut from stretch recycled fabric. The stretch fabric makes the brief very comfortable.
Fits true to size.
Fabric & Care Instructions
Wear your lingerie as much as possible before washing them.
Use a washing bag for your lingerie when laundering in the washing machine.
Washing in cold water (or a maximum of 30 °C) is better for your lingerie and the environment ;).
Use eco-friendly detergent.
Skip the tumble dryer and line-dry your lingerie.
You may also like
You may also like
newsletter
Sign up for our newsletter to be the first to get inspired, challenged and stimulated. It's an interaction and we dare you to be part of our adventure.